Cloud Engineer - DevOps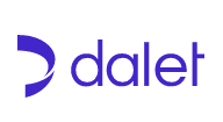 DALET
Locations:
Be'er Sheva, Israel
Compensation:
USD per year
Who We Are
It's an amazing time to join Dalet as we continue to shape the future of media production, management and distribution. Mature and stable like a large corporation, yet agile and growing like a start-up, Dalet is the perfect place for talented, internationally minded and highly motivated individuals looking to join a very dynamic company where things get done!
A leading, independent software and services provider, Dalet empowers broadcast and media organizations all around the world. Our solutions allow media professionals to create, manage and distribute (social media, mobile, VOD and OTT) content faster and more efficiently, fully maximizing the value of assets. When combined, Dalet products power end-to-end, unified multimedia operations for news, sports, program preparation, production, archive and radio.
Dalet solutions are used around the world by many thousands of individual users at hundreds of TVs, Radios and other content owners, producers and distributors, including public broadcasters such as the BBC, France TV and Russia Today, commercial networks and operators such as HBO, Canal+, CNN, NBC, FOX, ABC, CBS, Mediaset, and government & international organizations such as the UK Parliament, the UN, NASA and many others.
Top Reasons to Join Us
· Revolutionize a big industry in a dynamic, fast-growing, yet mature, company
· Benefit from great career opportunities around the world
· Make the most of a truly collaborative environment with supportive leadership
· Collaborate with talented and passionate team members
· Enjoy a fun working environment
· Evolve with cutting edge technologies (AI, Cloud, CyberSecurity)
Right Retribution and Career Path !
Who You Are
If you're an enthusiastic, talented and resourceful engineer with the relevant skills & DevOps experience, we invite you to talk to us about this opportunity based in Israel offices . (remote is an option)
What You'll Do
In order to scale up our customers systems, we are looking for a DevOps. Cloud-oriented, DB and network skilled, hands-on, pragmatic and security aware. You will help us in our growth deploying SaaS solutions for our worldwide customers.
As a DevOps you will maintain and extend existing systems: Setup, update, upgrade, backup and monitor various SaaS solutions
As a DevOps engineer, you will setup new integration and deployment and diagnostic tools with the help of development teams
Reporting to the Head of Development, you will be also in contact with the forefront of Dalet customer service operations.
You will undertake all work to the best of your ability and to use your best endeavors to promote, develop and extend the Company's business and interest. You will be part of a technical development team distributed world-wide. You will be in contact with our Customer Satisfaction Department, to help our key customers providing valuable guidance and optimization of their Dalet solution for smooth operations.
You will have the opportunity to learn extremely diverse sets of software, platforms, specialized broadcast software. Working for a growing, global company in a dynamic and ever-changing environment there may be later opportunities for International assignments/relocation.
Job requirements
Technical Environment :
AWS, Rancher, Docker, Kubernetes
ElasticSearch/Kibana, Grafana,
CLoudWatch, Prometheus, similar monitoring systems.
Nodes.js, Python, typescript, SQL
Windows, Linux
The successful candidate will have the following skills and experience
Cloud hosting experience - AWS certification - Experience in monitoring Cloud systems (AWS, Google, Azure)
Knowledge of Cloud Computing concepts – virtualization, networking, storage, performance, automation
Good understanding of CDI process (continuous Integration)
Advanced Docker, Kubernetes and Rancher skills, tweaking, orchestrator
Control of critical applications : Kubernetes, Ansible, Jenkins
Experience scripting or developing in at least one of the following languages : Python, bash, powershell, NodeJS, Ruby, PHP, JavaScript, etc
Control of REST and GraphQL APIs and concepts
Aware on security and ready to learn techniques and technologies such as application security, cryptography, threat modeling, penetration testing, etc.
Experience with threat modeling, especially for web application and web APIs
Web security and compliance experience (e.g., Firewalls, IDS/IPS systems, DOS prevention and PCI, HIPAA, FIPS, etc.)
Excellent English oral and written communication skills
Ability to multi-task in a fast-paced environment
Self-starter who is excited about technology
Bachelor's degree in Information Science or Information Technology, Computer Science or 5 years minimum experience
Highly desirable but not essential skills and experience
Advanced Windows and Linux experience is a must
Network Essentials - understanding of the various layers, TCP/IP, DNS, etc.
Sys Ops Administrator - AD management
Video / Media or File based video/audio formats.
Broadcast experience is a plus (Ingest, Media processing, Scheduling, MAM, Playout etc)
You will have opportunities to receive training as part of the job. Ideally you will be highly motivated and capable of working independently. You will be an enthusiastic & motivated team player with good communication skills.