Automated Test Developer (Be'er-Sheva, IL)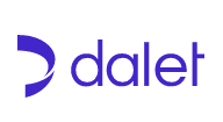 DALET
Locations:
Be'er Sheva, Israel
Compensation:
USD per year
Who We Are
We are looking for experienced automation developers to join us in our R&D center in Be'er-Sheva, to participate in implementation of automated tests for our current products and work on our next generation solutions.
Dalet is a leading software and services provider in the broadcasting industry, our solutions allow media professionals to create, manage and distribute content faster and more efficiently, maximizing the value of media assets.
Dalet solutions are used around the world by many thousands of individual users at hundreds of TVs, Radios and other content owners, producers and distributors, including public broadcasters such as the BBC, France TV and Russia Today, commercial networks and operators such as HBO, Canal+, CNN, NBC, FOX, ABC, CBS, Mediaset, and government & international organizations such as the UK Parliament, the UN, NASA and many others.
Position Description
Develop and maintain back-end and font-end automated tests as part of the CD pipeline
Develop API tests for GraphQL and REST
Develop front end tests for Angular applications using Cypress
Work closely with dev/QA in product Scrums
Work in a very dynamic environment requiring high level of self-management, proactivity, skill development and adaptability
Job requirements
Key Qualifications
Proven professional experience of test automation dev and test framework dev in a complex software environment
Strong problem solving and analysis skills, attention to detail
Strong self-management skills, work ethics and self-learning capabilities
Excellent English oral and written communication skills
Experience with test automation for GraphQL and REST APIs and Angular applications - advantage
Experience with DevOps and standard CI/CD pipelines & tools - advantage
Strong IT background, k8s, vmware, AWS, etc. - advantage
Experience with Cypress, Karate and similar test automation frameworks - advantage